U.S. Election Coverage: NYT & The Guardian
Unless you've been living under a rock you'll be aware that the U.S. presedential election comes to an end on 8th November1. The NYT and The Guardian (I'm a subscriber of both) have some neat offers over the next few days.
The New York Times will be free from November 7th to November 9th:
The New York Times is inviting readers to take advantage of its reporting, analysis and commentary from the lead-up through the aftermath of the 2016 election. Readers will have unlimited access to NYTimes.com for 72 hours from 12:01 a.m. ET on Monday, November 7 until 11:59 p.m. ET on Wednesday, November 9.
The Guardian's Mobile Innovation Lab will be making full use of iOS 10 notifications with their rich format:
If you sign up, you'll receive a single continuously updating notification that will sit on your phone's lock screen as results come in on election night. The notification will show the most up-to-date numbers of electoral votes won and states called, as well as an indication of which swing states have been called, and the breakdown of the popular vote between the two top candidates.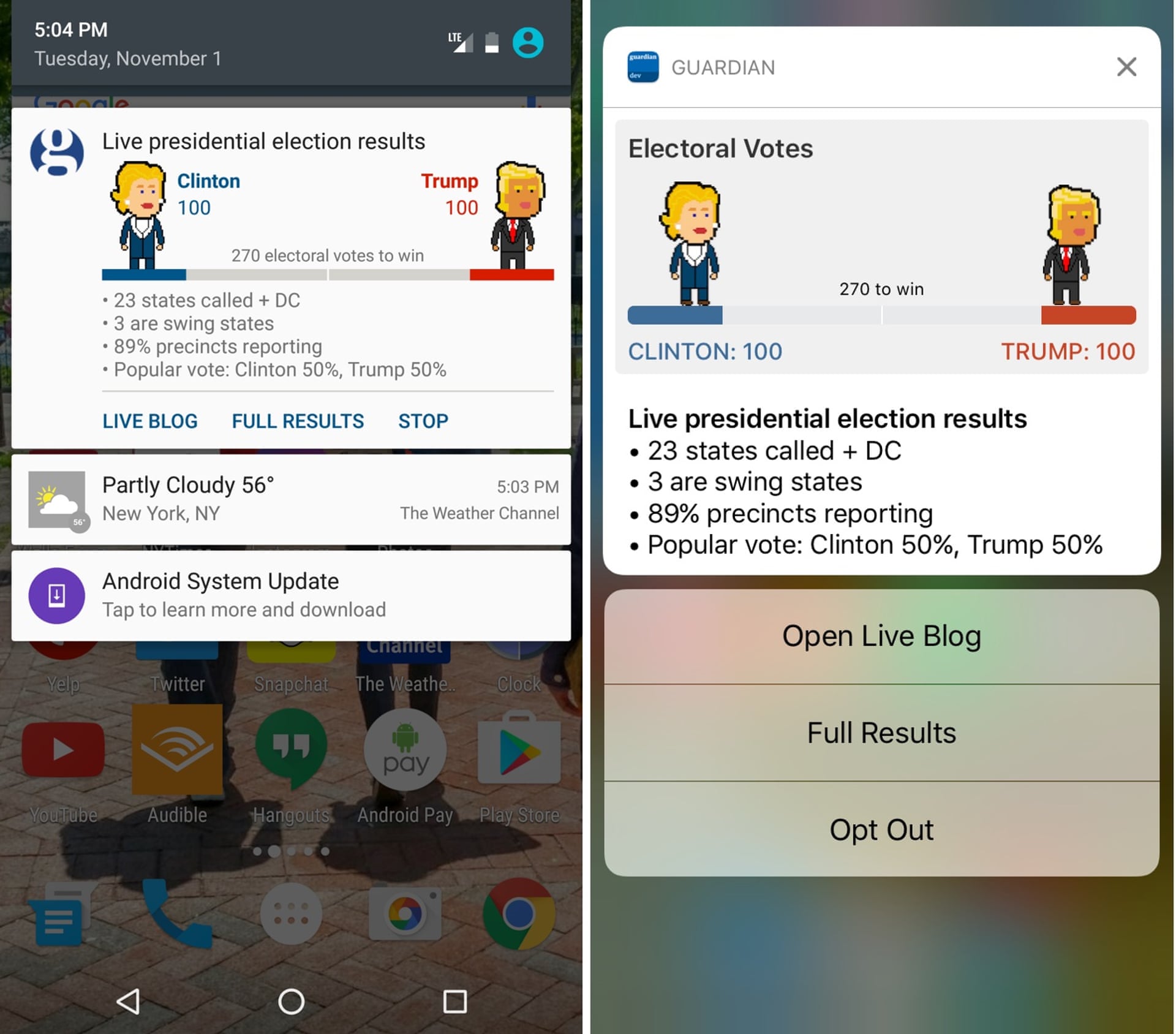 Barring any ridiculous lawsuits. ↩︎
---